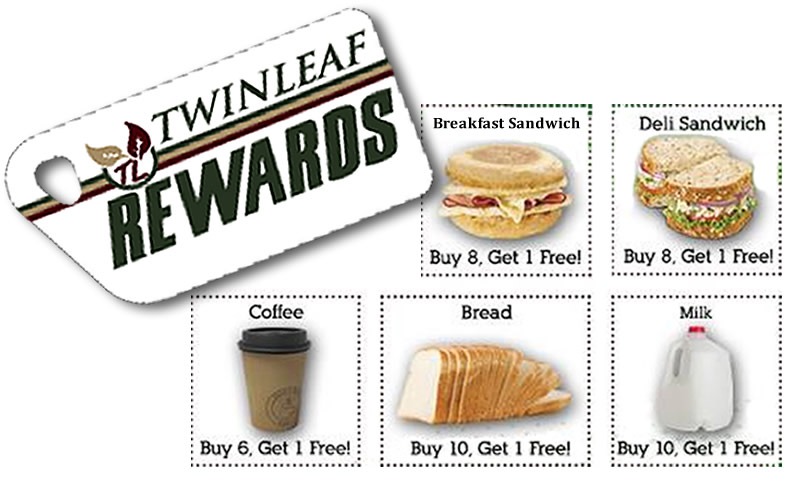 Sign up for our rewards tag and keep track of your points.
How it Works!
1. Get your tag, ask your cashier to Join The Club.
2. Buy normal items that you buy everyday, Gas, Cigarettes, Food, Coffee, etc.
3. Earn points toward coupons for future use at any of the five locations
You can check your rewards balance by clicking on the TWINLEAF Rewards tag to the right.
You Have A Prize!
Your tag records your points with every purchase.
We'll alert you automatically when you win prizes. It's that easy!
Frequent Buyer Clubs…
No more filling your wallet full of punch cards! No more losing a card before getting to use it! Buy a coffee, and you're instantly added to the coffee club! Earn free subs, smoothies, pizza, and more!
Instant Prizes…
Every time you shop with your rewards tag you could walk away with one of many prizes. There are winners every day! You could be next!
Points…
Automatically earn 10 points for each dollar spent in the store or restaurant and 10 points for every gallon of fuel you buy. Earn $1.00 for every 1,000 points you earn-redeemable at any of our 5 stores!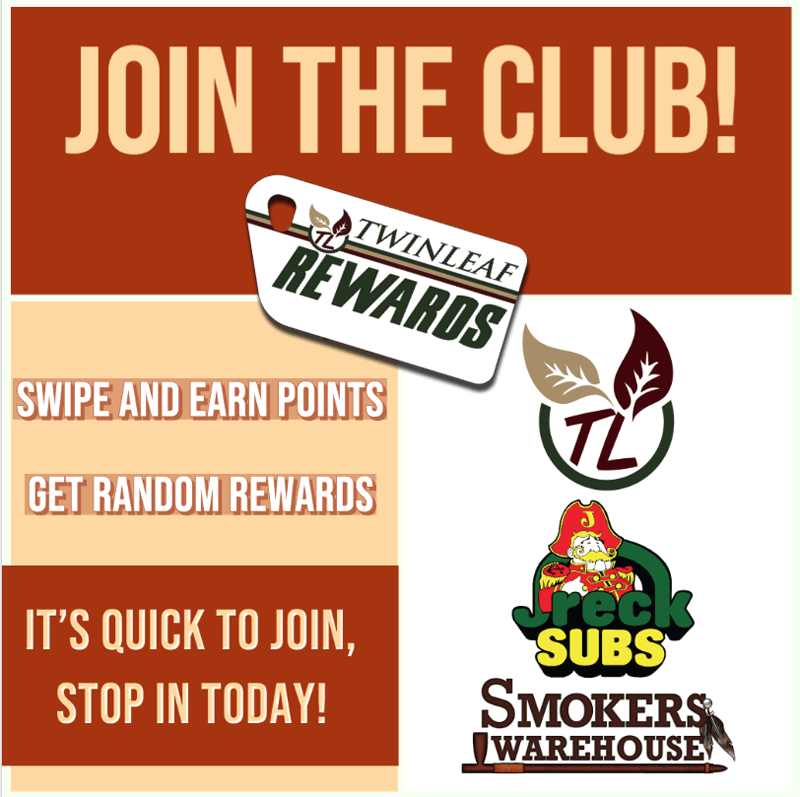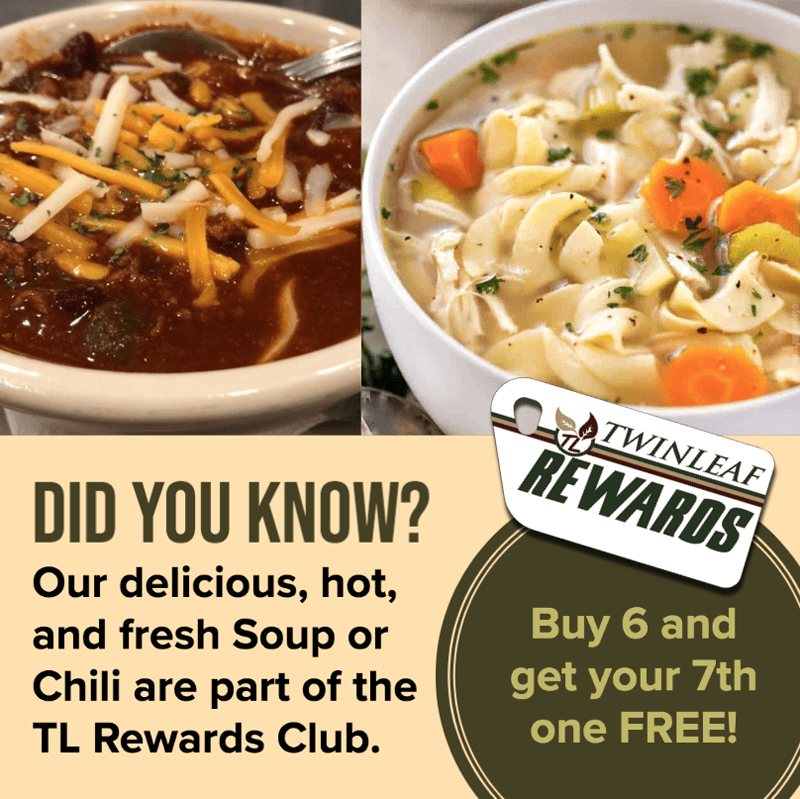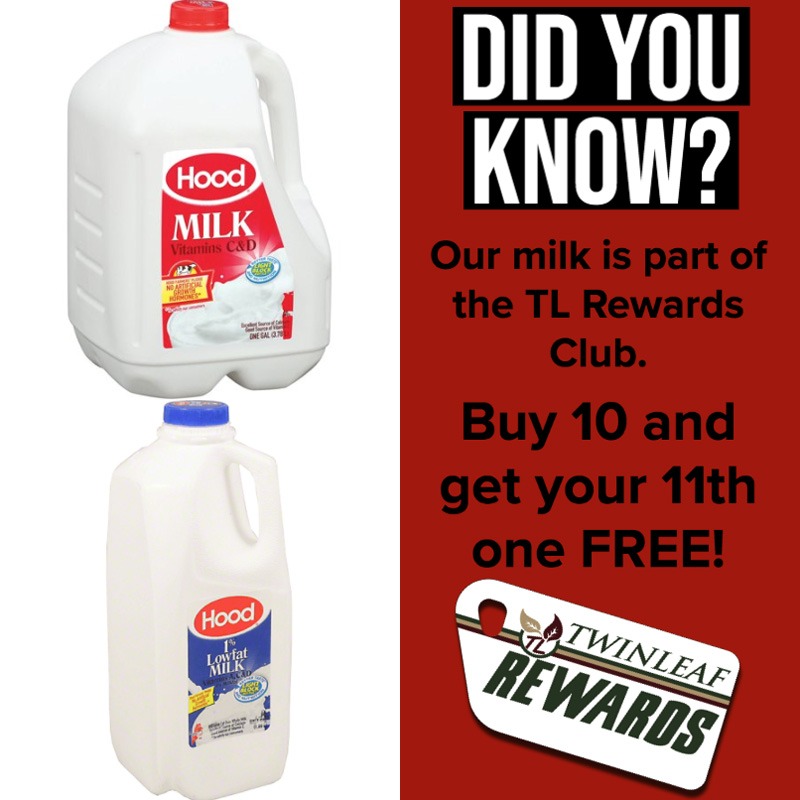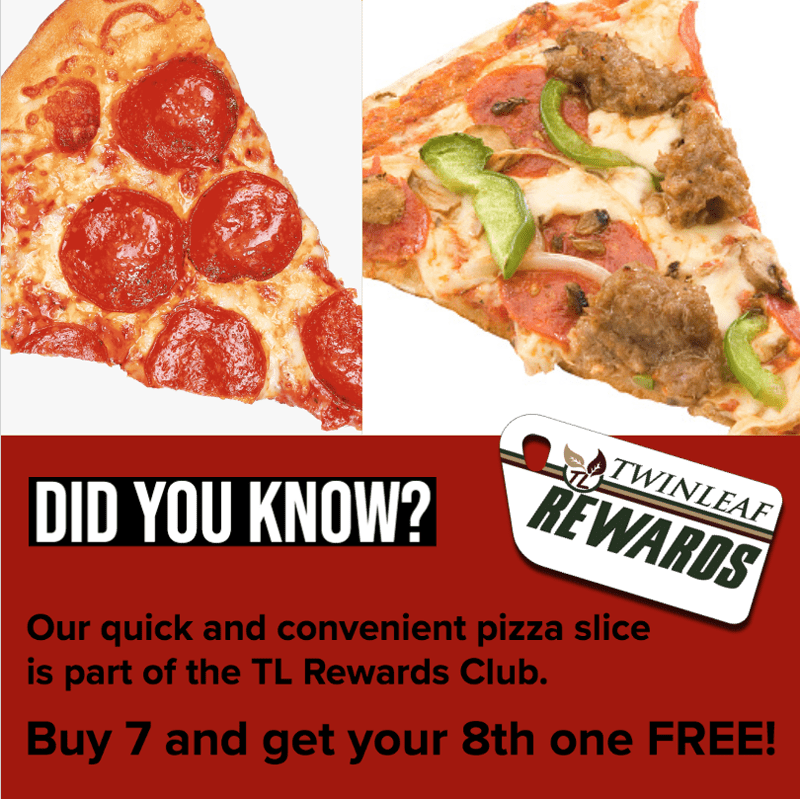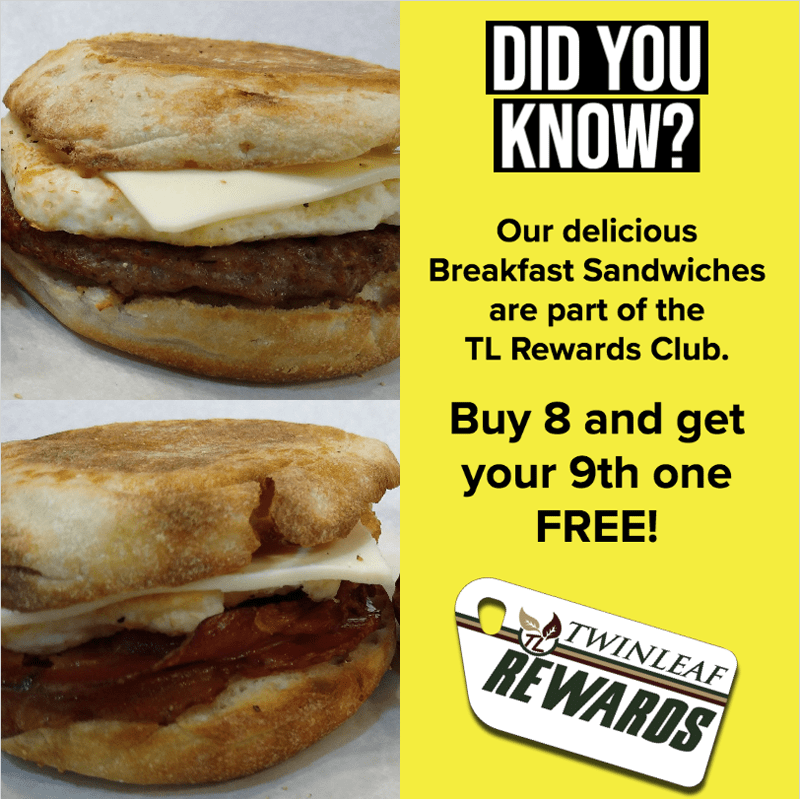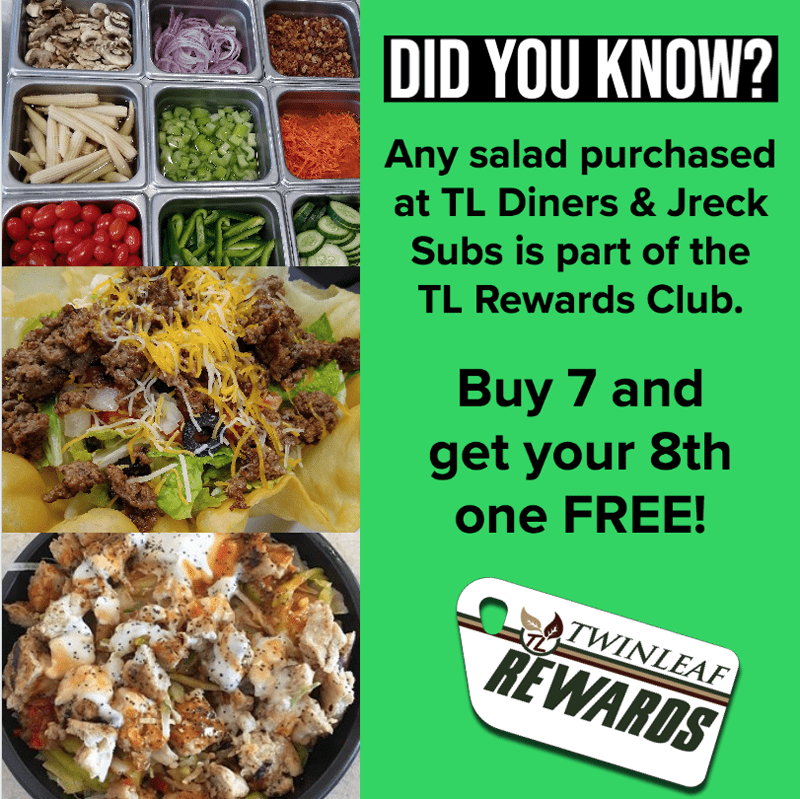 "I love going to Twinleaf stores!! It seems like every time I go in there I win a random reward!!! So far I have won free coffee, free pizza slices, free cookies at Jreck Subs, and even a free dessert at Fresh Express!! Is it just me, or is everyone this lucky?"
"There a few gentlemen at the fort store who pump gas are very pleasent. I cannot remember all there names. I think one name is Ray, and theres stocky gent, and theres one with shoulder lengnth blondish brown, skinny middle aged. These gentlemen are very pleasant."
"Niawenhko:wa for the pizzas! The kids loved it, and they especially loved seeing the 100 haha. I mentioned Twinleaf in my status, but couldn't tag you. But we did very much appreciate it "
"I love going to Twinleaf!! Their staff is always friendly, and their Clubs are just awesome!! My kids drink milk like it's going out of style, and their Milk Club works out amazing for me and my family. It's Buy 10, Get 1 Free, so basically once a week I get a FREE gallon of Milk! That doesn't happen anywhere else. "
"Twinleaf is the only convenience store I go to these days! I use their Rewards Tag on everything I buy, whether its gas, dinner at Fresh Express, or convenience store items. I seem to always get a Free Random Reward, or earn another club item, like my breakfast sandwiches, coffee, or pizza slices!! It's been a good day when my lunch is on Twinleaf"
"My favorite place to get gas is Twinleaf Express in Fort Covington. I really enjoy the friendliness of the gas attendants, especially their attentiveness to my vehicle. I went in one time and my back tire was very low, and not only did they let me know about it, they checked and filled ALL of my tires just to be safe! It was a particularly busy time of day for the gas attendants, but they helped me out anyways, and made sure that I was taken care of. I will only get my gas at Twinleaf now because of this. They really care about their customers there."